Space Rental
Chalmers Performance Space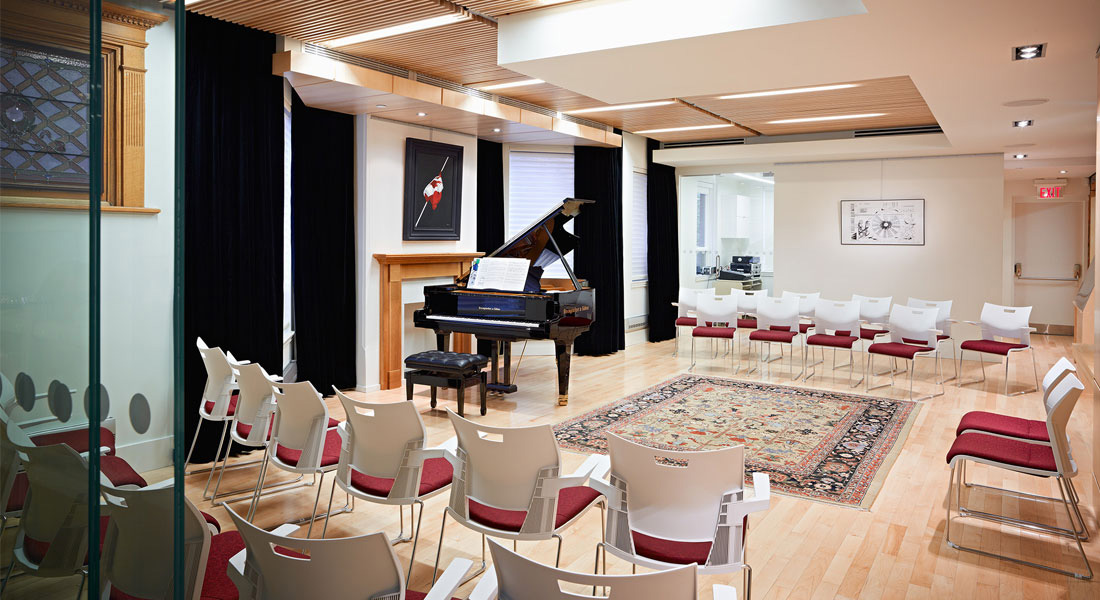 Perfect for your next concert, seminar or meeting!
The Canadian Music Centre's Chalmers Performance Space at 20 St. Joseph Street in Toronto hosts a variety of CMC programming, and it also serves as a venue for new music performers, composers, and other organizations from across Canada and around the world.
Our multi-purpose space is available for rehearsals, recordings (demo), concerts, exhibits, launches and community uses such as seminars, workshops, and town hall meetings.
The performance space and lounge are located on the main floor and there is an additional meeting room located on the second floor.
The performance space is 596 square feet and seats 50 people. The space boasts a 7′ Steingraeber and Sohne concert gr