By Matthew Fava
CMC Ontario has been collaborating with the artistic team at the Hamilton Philharmonic Orchestra on an ambitious Composer Fellowship Program, which has expanded in 2020 to feature two composers, including Luis Ramirez. Composer, pianist, and conductor Luis Ramirez moved to Toronto in 2018 to pursue graduate studies and has quickly established himself within the region as a creative and collaborative artist. As the HPO program gets underway, Luis and I found some time to message one another about his artistic life, and experiences with the HPO thus far.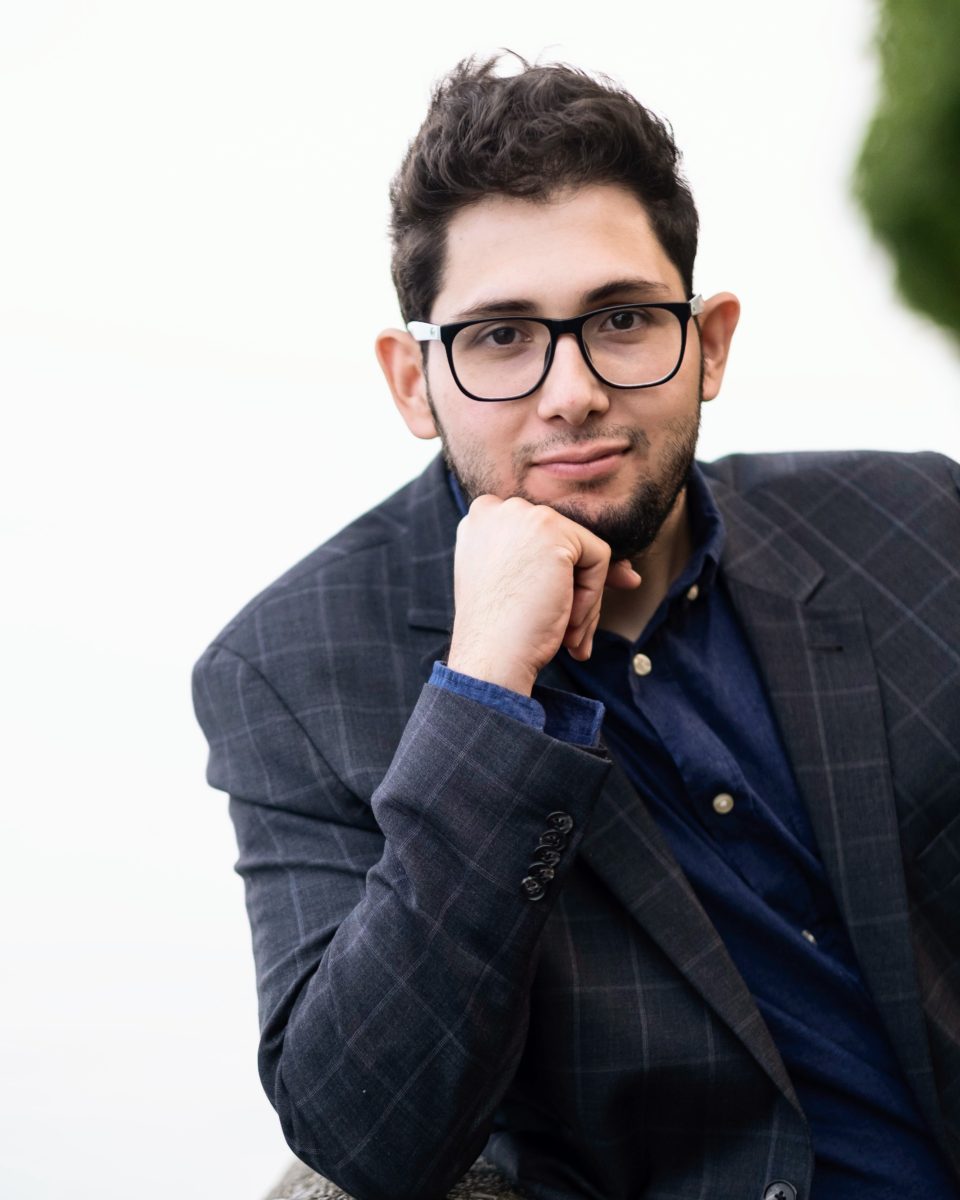 Photo of composer Luis Ramirez
fava.matthew  10:17 AM | Hey Luis, once you join this Slack workspace we can use this messaging channel for the interview
Luis Ramirez  10:28 AM | Awesome, thanks Matthew! See you at 1pm
fava.matthew  12:56 PM | Hey Luis, just a heads up I am lounging at my desk and at the ready
Lounging = working
Luis Ramirez  12:59 PM | I am almost there give me 82 seconds!
fava.matthew  1:00 PM | LOL
Luis Ramirez  1:01 PM | Okay okay I'm ready!
fava.matthew  1:02 PM | How was your gig yesterday? The band is Amarras, correct? I am sorry that I was not able to attend
Luis Ramirez  1:04 PM | Haha oh the gig was excellent! We had a really huge turnout, especially for a Sunday afternoon!
fava.matthew  1:04 PM |That's wonderful to hear!
Luis Ramirez  1:04 PM | It's so cool there, Drom is a great venue and it feels very ad hoc to the music we play
fava.matthew  1:05 PM | You must tell me more about this music you are making together. In particular, I understand that you got a commission to write for the group (apart from playing as a member)?
You have bandoneon, violin, piano…
what is the full complement?
Luis Ramirez  1:07 PM | Absolutely! Thanks for asking, it is something that has me very excited. We are playing mostly contemporary tangos, although we play some oldies that people like to dance to. Most of the contemporary tangos we play are by Julian Peralta, who is an incredible composer and I had the pleasure of meeting him last year in a tango workshop that happened in July.
fava.matthew  1:07 PM | I wasn't familiar with Peralta's work! It has been added to my planned listening
Luis Ramirez  1:08 PM | And my band Amarras started in October of last year, and I have become very close friends with its members
1:10 | We have Aparna Halpe, a poet and teacher on the violin; Soohyun Nam, an immigration lawyer and expert knitter on the cello; Daniel Lalonde, a freelance bassist and recent father on the bass, and Clint Popetz, a CTO of a tech company and our band leader on the bandoneon
and me on piano lol
fava.matthew  1:11 PM | HAHA! Amazing group
Luis Ramirez  1:11 PM | Yeah! Peralta's work is fantastic. It's like this beautiful hybrid of Beethoven, Stravinsky, Pugliese…. I love his music. I would recommend you listen to his band, Astillero, and in particular their album Quilombo. That's pretty much most of the music we play.
1:12 | But anyway, we applied to the Ontario Arts Council and we were so fortunate to receive this Music Creation grant!
fava.matthew  1:12 PM | That is wonderful news
Luis Ramirez  1:14 PM | It means that I will be composing about ten tangos this year, and we will premiere them in July for our